Benefits of a Renewable Energy Investment
The Nova Scotia Department of Energy noted the numerous benefits to investing in a community-owned company with ComFIT approvals.
For more information visit: Energy Nova Scotia or Nova Scotia Renewables
Social Benefits
Community owned renewable energy lets communities contribute meaningfully to climate change efforts
Bringing revenues back into the community facilitates other sustainable developments
Adding diversity to income to rural landowners and farmers provides stability
Community renewable energy businesses provide a socially responsible investment alternative (OSEA, 2009)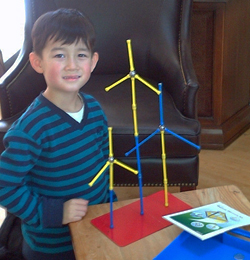 Economic Benefits
More predictable energy costs
The value of the renewable resources are 5 - 10x more valuable to the local economy under community-ownership
The value of the electricity generated from renewable resources by NWF will stay within the community
The province and the local community are less reliant on costly energy imports
Keep your investment working in your community
Environmental Benefits
Wind energy is clean and green and sustainable
Involving communities in renewable electricity encourages more generation because people are benefiting from the resources
More renewable electricity reduces fossil fuel consumption, which decreases carbon emissions
Many small generation facilities impact on the ecosystem far less than a few large facilities
Offsets use of fossil fuels now in common use - oil, coal and gas
Because of our heavy reliance on coal and other fossil fuels for electricity in Nova Scotia, every megawatt (MW) of wind power installed reduces our greenhouse gas emissions by as much as 2,500 tonnes per year
Every megawatt (1 MW) of wind power installed provides enough clean energy for 350 - 400 Nova Scotian homes
Share Offerings & RRSPs
Upon receiving a non-objection from the NS Securities Commission each year, NWF conducted an offering of shares for sale in 2011, 2012, 2013, and 2014 to raise capital for the construction of its Avondale project, and in 2016 and 2017 for Fitzpatrick Mtn Project's construction. The funds raised in its 2006 and 2007 share sales were invested in other Nova Scotia renewable energy companies several of which now pay annual dividends. As a result of the share sales, NWF has 123 shareholder owners, has completed construction of its two shareholder owned COMFIT projects, and so does not anticipate an offering of shares in the near future.
RRSP Options and Fees
Some NWF shareholders chose to place their shares in a Registered Retirement Savings Plan (RRSP). RRSP accounts are able to be opened with any accepting financial institution, but the shares need to be acceptable to the specific institution.
NWF has an arrangement with the Canadian Worker Cooperative Federation (CWCF) for the holding of a RRSP account containing NS CEDIF shares. The annual fee paid to CWCF is considerably lower than some other institutions; the fee is collected by NWF. The shares in a RRSP at CWCF must be removed before the end of age 71, but they can remain in NWF to collect annual dividends directly.